In Tacoma, Campfire Coffee Welcomes All Into Its Great IndoorsDaily Coffee News by Roast Magazine
Following a more than nine-month hike through steep construction and then COVID-19-related delays for inspections, Quincy and Whitni Henry are welcoming guests into their coffee refuge in Tacoma, Washington, called Campfire Coffee.
With the new shop opening, the nature-loving founders are hoping to promote communion between specialty coffee and the great outdoors, while also encouraging greater diversity in both.
As a Black family of frequent recreational campers that now also runs a coffee business, the Henrys are keenly aware of the fact that Black and other people of color are as rare around actual campfires as they are in the specialty coffee industry.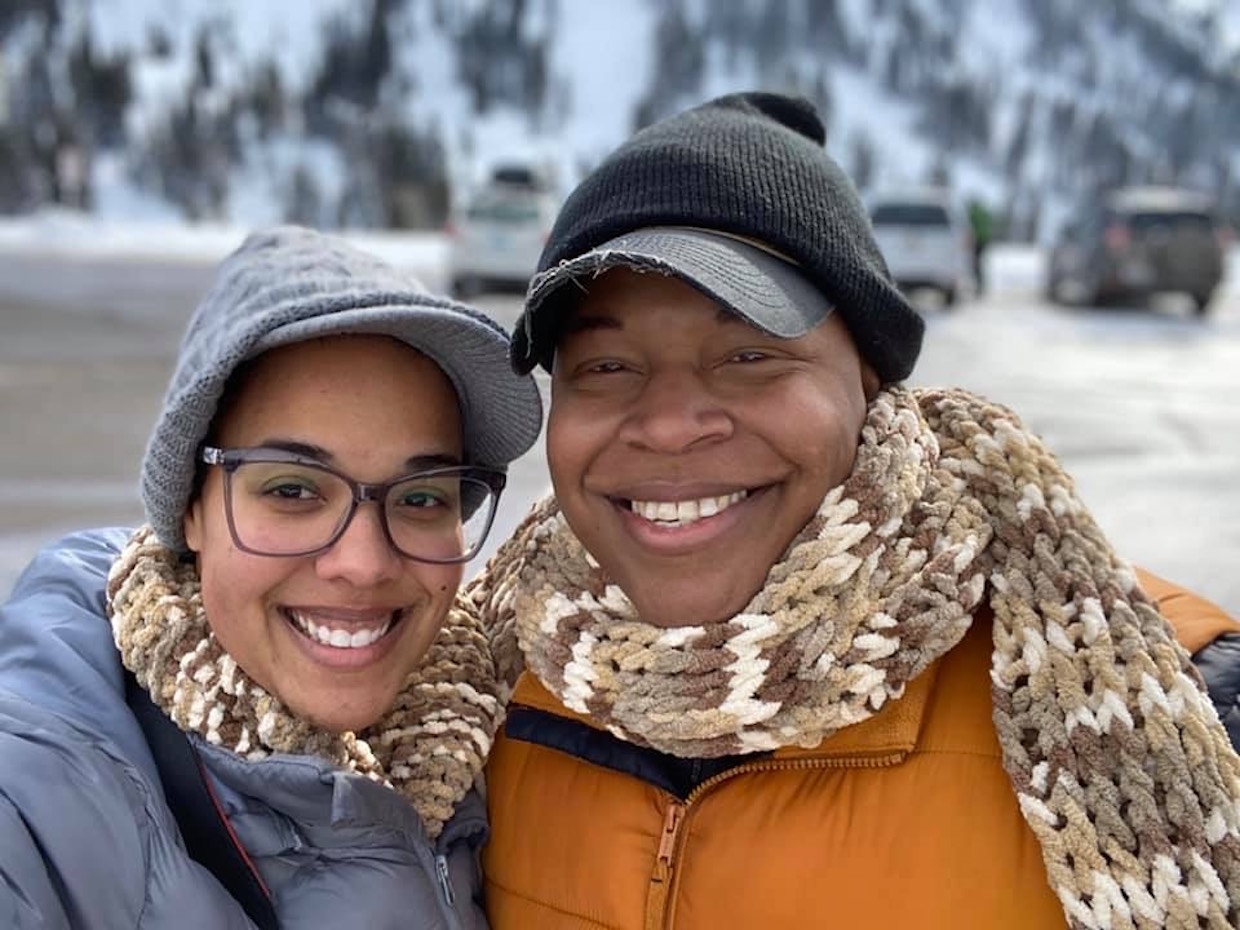 "Leading by example is kind of the key here," Quincy Henry told Daily Coffee News. "We want diversity to be normalized, and so the best course of action we can take right now is to make sure we hire diverse staff. Luckily for us, being in Tacoma there are a few programs that train people to work in coffee shops, and the majority of these people come from lower income, racially diverse, gender-diverse backgrounds that we can recruit from."
As Campfire continues to stoke its business, the next roaster the Henrys intend to bring on will be a woman, which "isn't uncommon, but isn't as common as it should be," according to Henry.
The bar will also be staffed to reflect what Henry describes as the "wildly diverse" population of Tacoma. Campfire Coffee also aims to provide an avenue for people without easy access to experience Washington's many vast and exhilarating parks.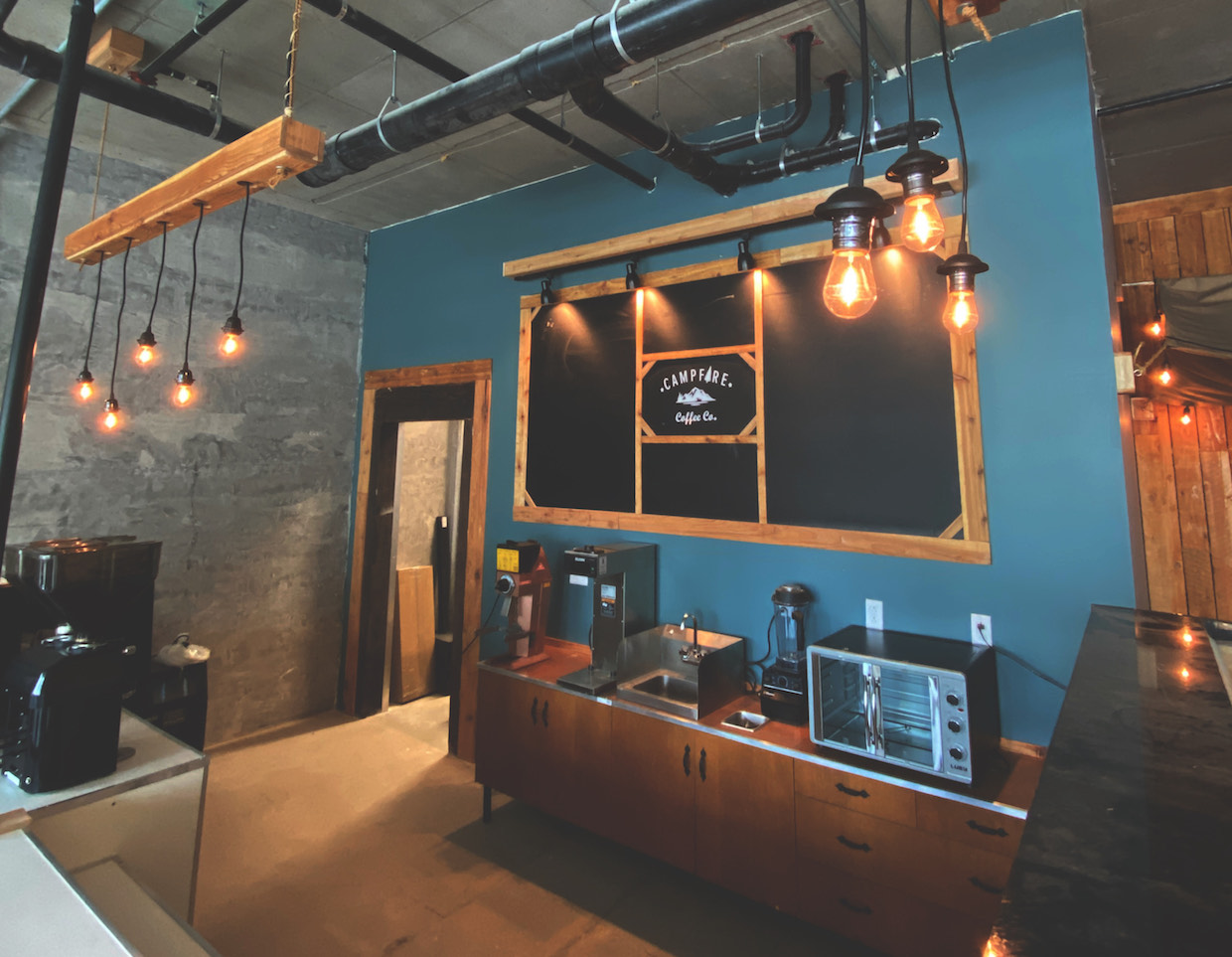 "The long and short of it is, it's really expensive to get some decent outdoor gear and know how to use it correctly, especially if you're a family of five," said Henry. "We see the wealth/income gap as the biggest issue here, where disposable income especially for Black people tends to be drastically bad. In addition, culturally, most non-white kids I knew growing up always heard the same tropes: We don't sleep on the floor; we don't hike [because] a bear might eat you; we don't get in the water unless it's on a boat. So naturally when that's what your parents and friends are saying then that's kind of embedded in you."
Similar myths pervade specialty coffee, too, and  Campfire aims to combat those by providing an enjoyable, pretense-free coffee experience that's welcoming for everyone.
"Our real goal is to dispel those myths by simply being who are, and being active in those spaces," said Henry. "It isn't lost on Whitni and I the importance and rarity of seeing Black people in ownership in the coffee space and in outdoor spaces. We're working on a program that would allow anyone from any background to rent outdoor gear for little cost and also have workshops and classes that connect local outdoor industry folks with these communities that have been historically shut out."
With almost 10 years' prior experience working in a BBQ restaurant, Henry approached roasting coffee with a built-in understanding of how to use wood as a heat source and manage its unpredictability. He later shadowed the roaster at Dillanos Coffee Roasters to soak up the fundamentals of coffee in particular, and now applies that knowledge to 5-pound batches in a drum over an open flame where, not unlike camping, he takes pleasure in taming the wild in favor of consistency and comfort.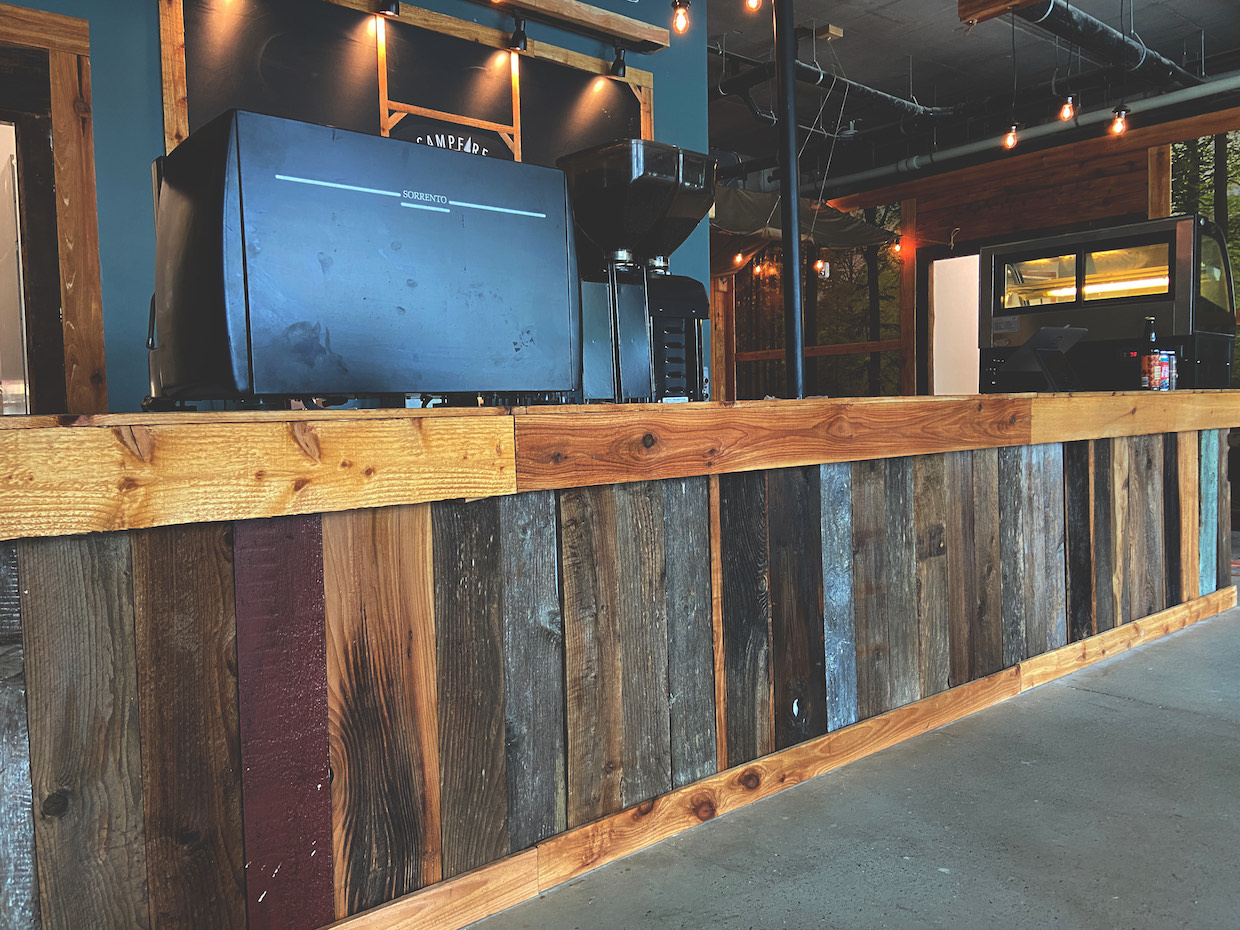 "With the amount of coffee we're selling, I almost roast daily, so we're working on building a setup where I can get 15-20 pounds a batch," said Henry. "The trick with open flame roasting is that you can only go so big, not because of the coffee necessarily but because of the wood. The normal idea when going up in drum size would be to add more heat, but with wood it's easy to add too much and you can get too hot. So when we build that roaster I couldn't foresee going too much bigger than that."
The 1,400-square-foot retail shop is outfitted fully for a campsite-like experience, with realistic forest imagery on floor-to-ceiling wallpaper, camping chairs for seating and an electric fire pit for patrons to sit by. After several months of selling whole beans and Campfire Coffee merchandise over the internet followed by a soft-opening period with online ordering and curbside pickup, patrons can now enjoy the shop's menu of espresso, pourover and batch brew in-house.
Added Henry, "Occasionally we'll break out the old percolator, for campfire-style coffee."
Campfire Coffee is open for curbside service now and opens its doors July 27 at 1554 Market Street in Tacoma.
Related Reading
Howard Bryman
Howard Bryman is the associate editor of Daily Coffee News by Roast Magazine. He is based in Portland, Oregon.