Lakewood Brewing Celebrates 8th Birthday with Lion Share VIII • thefullpint.com
(Dallas, TX) Lakewood Brewing Company (LBC) is celebrating its 8th birthday with the biggest beer they have ever made — a giant Russian Imperial Stout aged in Rhum (not Rum) barrels.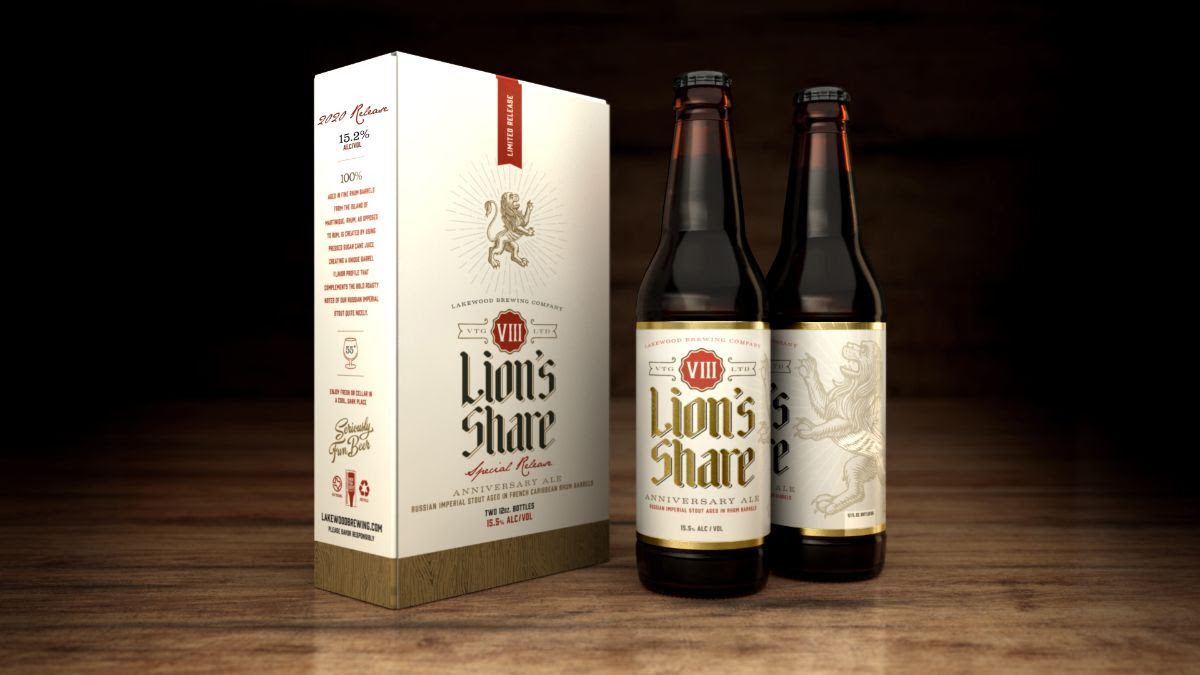 "When we brew our annual Lion's Share beer we make sure to make it very special. This year we brewed a 15.2% Imperial Russian Stout. This is the biggest beer we've ever made, by using a new fermentation technique. We then aged the beer in rhum barrels. So what's the difference in Rhum and Rum?" asked Wim Bens, Founder and President of LBC. "Rhum is an abbreviation from the term Rhum Agricol.  This type of rum can only come from the island of Martinique. And while most rums are distilled from fermented molasses, rhum is made from fresh pressed sugar cane juice. The difference is a brighter and boozier liquor which stands up very well to a huge stout. "
Lion Share VIII is available at the Lakewood Brewing Drive-Thru and at select retailers in 2-packs and draft to-go starting Friday, September 25th.
About Lakewood Brewing Company:Lakewood Brewing Company is a family-owned, independent craft brewery making Seriously Fun Beer. Lakewood exploded onto the DFW brewing scene in 2012 and became famous for its Temptress Imperial Milk Stout, which is now the best-selling craft stout in Texas. Its diverse beer portfolio includes year-round, seasonal, and limited barrel-aged and sour beers. Lakewood has been recognized nationally in major beer competitions including: U.S. Beer Tasting Championship, U.S. Open Beer Championship (2nd most nationally awarded brewery 2015), San Diego, Denver and Los Angeles International Beer Competitions among others. Lakewood beers are available throughout Texas in discerning bars, restaurants, and retailers. For the Lakewood Taproom location and a "find our beer" tool,
visit lakewoodbrewing.com