Gumption Coffee Shows Continued Pluck With Second Shop in NYCDaily Coffee News by Roast Magazine
Late last year, the second New York City location of Gumption Coffee, the company co-owned by decorated Australian roaster, barista and taster Hazel de los Reyes, opened its doors in Midtown Manhattan.
Reyes remains at the helm of a Loring Kestrel S35 that hums behind a glass wall in Gumption's original 6,000-square-foot Brooklyn roastery cafe, which opened about two years ago in the Industry City district.
Beans from there are sold whole or brewed into drinks served directly to customers on site, to a growing number of wholesale and corporate clients, and now also to Manhattanites from the 800-square-foot shop that opened in October.
The 2005 Australian Barista Champion, 2006 and 2013 NSW Barista Champion, and 2007 Inaugural Australian Cupping Champion, Reyes shrewdly designed both shops to engage and invite the public in through bursts of festive colors and an accessible, lively atmosphere.
"When people glance at our shops from outside, they are immediately drawn to the color, it's cheerfulness and storytelling elements," said Reyes. "Immersion happens well before entering, and once in, customers feel welcome and included."
In Midtown, a towering teal wave arches up and over from behind the counter. A series of colorful framed illustrations on one wall explain Gumption's Australian roots and its approach to sourcing and roasting. Vivid floor tiles, striking blue standing-height tables and a wide mirror on the opposite wall all enliven the space under high ceilings.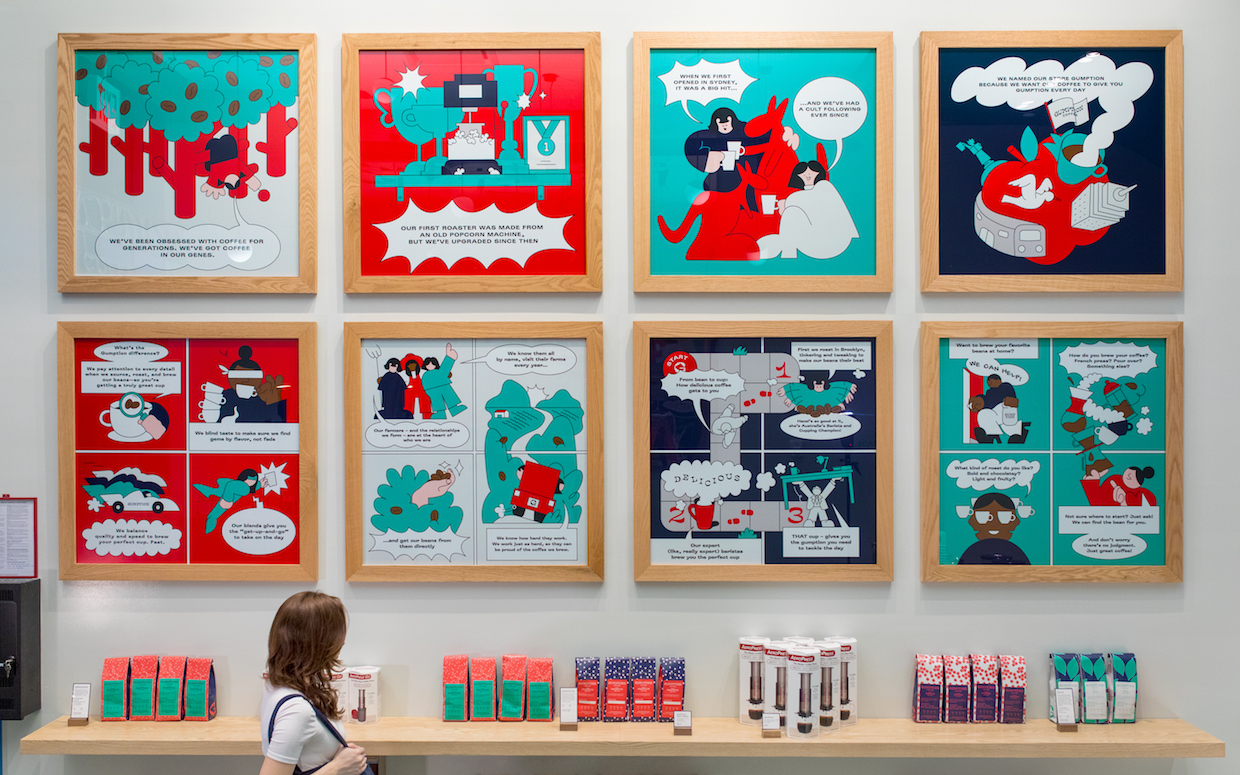 "Interior design encompasses both the space and how people engage with it and each other," said Reyes. "Training our baristas not just on extraction and milk texturing, but also on hospitality and top-notch customer service, is key."
Reyes and co-owner Clare Lim opened Coffee Alchemy, their first coffee business together, in Sydney in 2003. Since then, their enterprise has expanded to include the original Sydney location of Gumption Coffee, a shop called Micro Coffee, and, most recently, Gumption Coffee USA.
Though there are some differences in their offerings on different continents, Reyes said some of the Aussie Gumption character is maintained in New York, including the house blend Go with Greatness, which is designed specifically to serve as the base for espresso-and-milk drinks.
Baristas are trained to match the flavor and recipes of the lattes, flat whites and cappuccinos served overseas, although Reyes is just as excited to serve and to celebrate specialty coffee the American way.
"New Yorkers are as attached to their coffee as Sydney-siders are," said Reyes. "Plus, have you heard of this American coffee called 'Drip?' Isn't it amazing? It's just black, unadorned, can't hide it in a ton of foamy milk, and when roasted the Gumption way, just tastes amazingly delicious."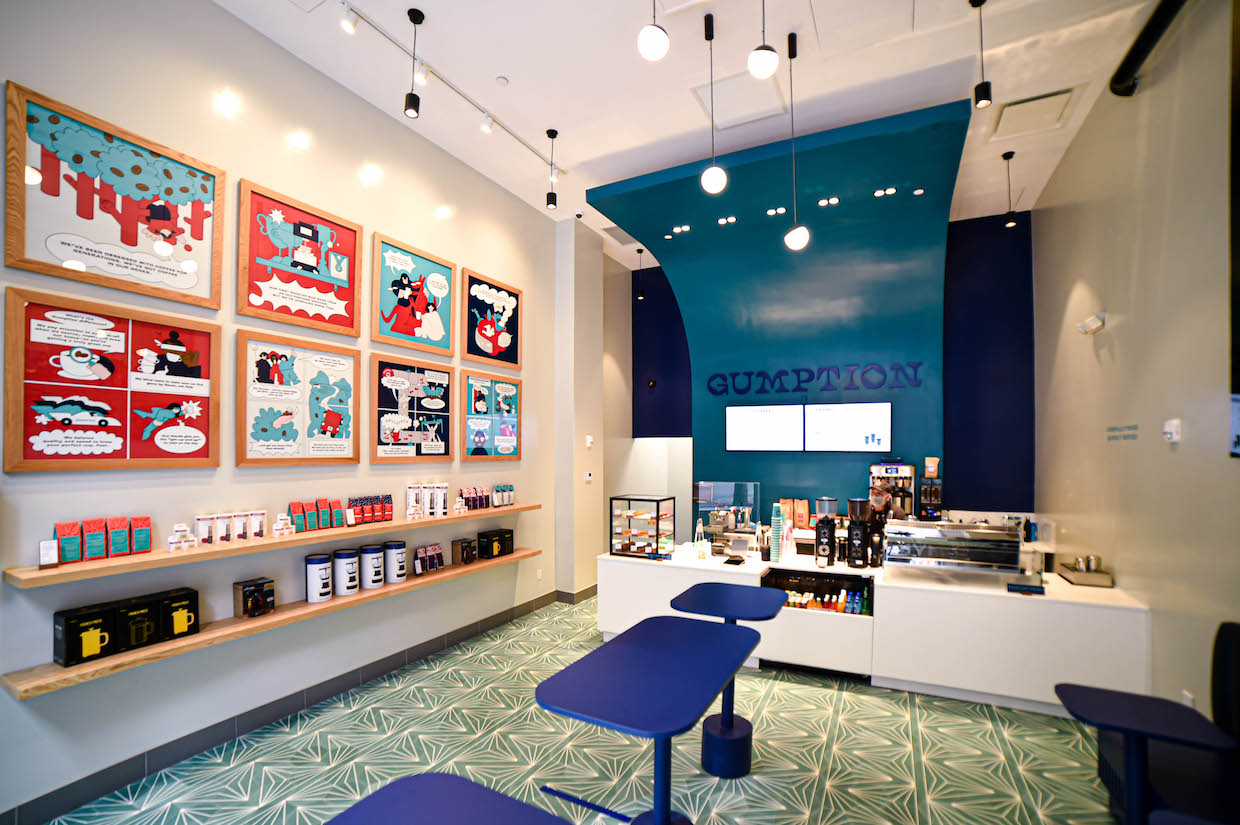 Reyes and Lim both travel back to Australia when possible, although travel has been hampered by the COVID-19 pandemic. New York City's lockdowns also caused construction to temporarily cease on the new location, which was originally scheduled to open in April of last year.
"Both locations are still take-out only, but we opened up our online store in the midst of the pandemic and got our own order-ahead app operating," Reyes said. "Our Zoom coffee classes are also popular among our corporate clients and are always booked out."
While Reyes still "half-jokes" about Gumption's plans for nothing less than total world domination, she conceded that the pandemic has also reshaped their ideas for growth, which currently include continued scouting for potential locations in New York City.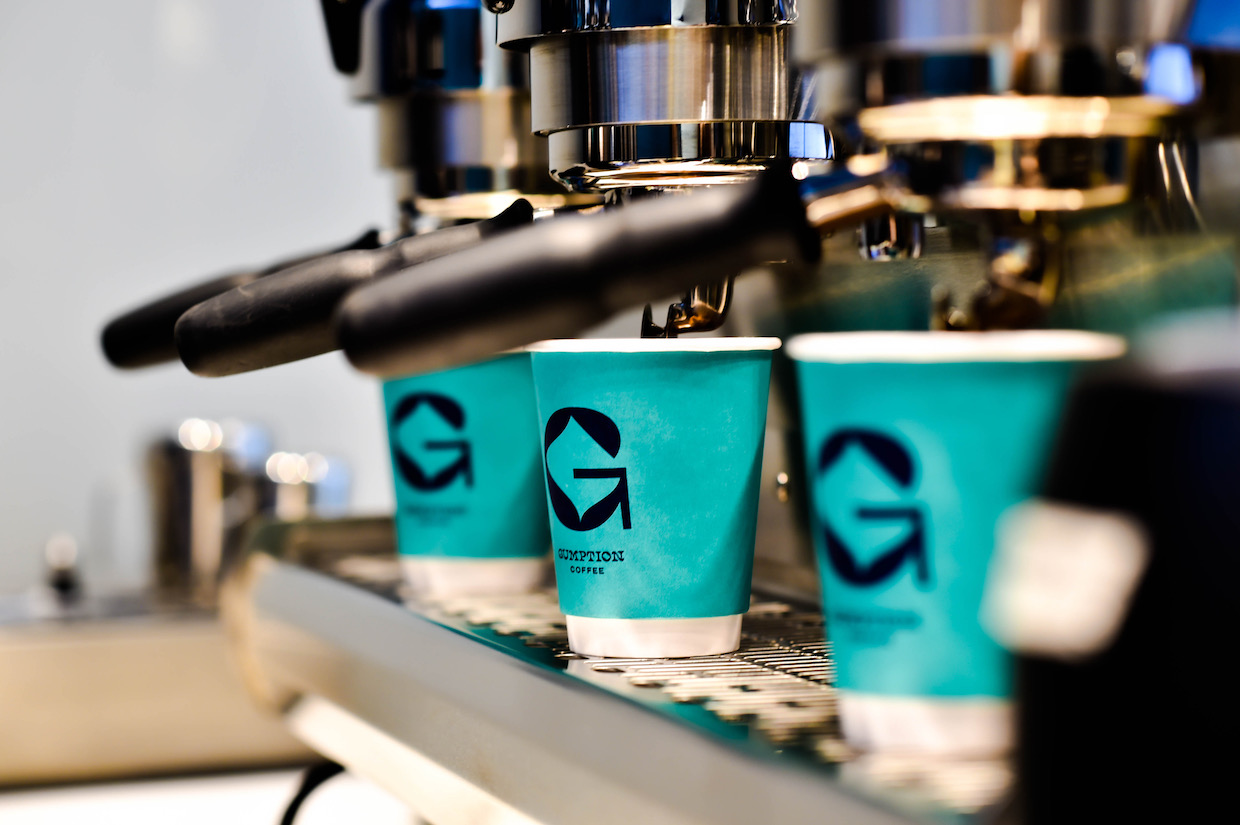 "[The pandemic] is challenging us towards even more creativity and adventure," said Reyes. "Gumption's future excites me even more so."
Gumption Coffee's second U.S. location is now open at 106 W 45th St in Midtown Manhattan. 
Related Reading
Howard Bryman
Howard Bryman is the associate editor of Daily Coffee News by Roast Magazine. He is based in Portland, Oregon.