Want Healthier Milk Chocolate? Add Coffee Waste, Researchers SayDaily Coffee News by Roast Magazine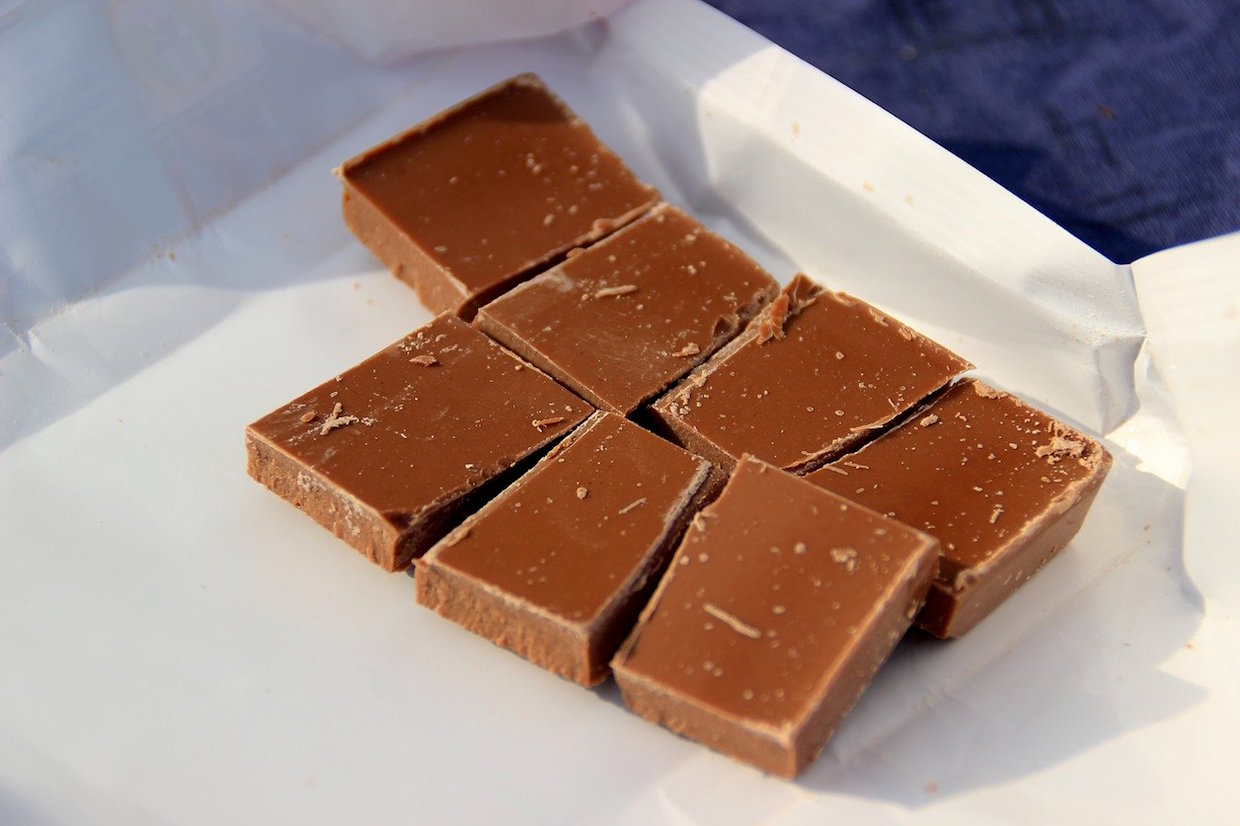 New research has shown that coffee grounds, peanut shells and other organic materials typically considered food waste can be successfully used as ingredients in milk chocolate to boost its antioxidant properties.
The research presented today at the American Chemical Society's fall 2020 meeting and expo (presented in virtual format) showed that trace amounts of "waste peanut skins" and spent coffee grounds can provide more anti-inflammatory-providing antioxidants than even dark chocolate, without their taste or texture being detected by tasters.
Researchers at the U.S. Department of Agriculture's Agricultural Research Service obtained the otherwise discarded food waste from peanut companies, coffee roasters and tea companies. They then grounded those materials into a fine powder, and extracted the phenolic compounds with 70% ethanol, according to an American Chemical Society report.
The phenolic powder was then combined with the common food additive maltodextrin for incorporation into the milk chocolate.
For taste testing, researchers added concentrations of phenolic powder ranging from 0.1% to 8.1% in individual squares of sweet milk chocolate.
"The taste-testers found that concentrations over 0.9% were detectable, but incorporating the phenolics at 0.8% resulted in a good compromise of a high level of bioactivity without sacrificing flavor or texture," the ACS wrote. "In fact, more than half of the taste testers preferred the 0.8% phenolic milk chocolate over the undosed control milk chocolate. This sample had higher chemical antioxidant activity than most dark chocolates."
The USDA ARS researchers plan to further explore the use of peanut skins and coffee grounds in other food products. In the meantime, the ACS stated, "While commercial availability of their boosted chocolate is still a ways off and subject to corporate patents, they hope that their efforts will eventually lead to a better milk chocolate on supermarket shelves."
Related Reading
Nick Brown
Nick Brown is the editor of Daily Coffee News by Roast Magazine. Feedback and story ideas are welcome at publisher (at) dailycoffeenews.com, or see the "About Us" page for contact information.