Great Divide Brewery & Roadhouse Releases First Beer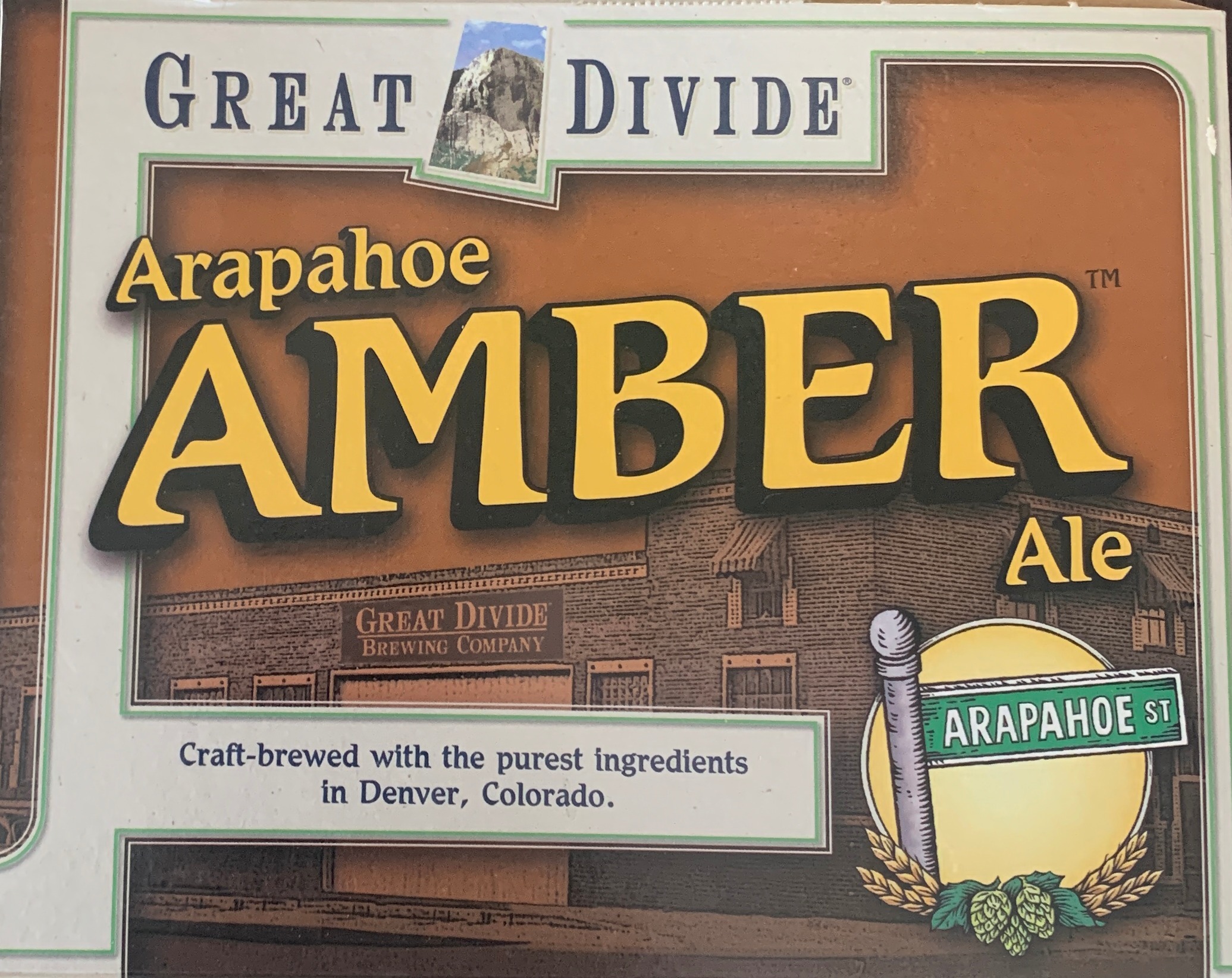 Castle Rock, Colo. (Aug. 28, 2020) – Great Divide Brewing Co.'s newest venture Great Divide Brewery & Roadhouse in Castle Rock, by Vibe Concepts, is doing its first beer release since opening in June next Thursday, Aug. 27: the Arapahoe Amber Ale.  
The Arapahoe Amber Ale (a few photos here) was one of the first beers Great Divide brewed and Vibe Concepts' Wazoo's on Wazee, now closed, was one of the first accounts to carry it. The beer went onto win a GABF medal in 1996. The team figured they'd bring it full-circle and make it the inaugural brew at their new joint venture. 
ABOUT VIBE CONCEPTS
Founded by brothers Dan, John and Mike Shipp, Vibe Concepts purchased their first restaurant, Spanky's Roadhouse, in 1991. Since then, the group has expanded, currently owning and managing nine Colorado restaurants with a variety of themes and menus. The brothers' core values have always been built on three basic principles: customer service, quality and community. With an operating philosophy that adheres to growth in a measured and responsible manner, the group only takes on projects that allow them to get involved and take a leadership role in the community while supporting neighborhood enhancement. The Vibe Concepts brand was conceived to set the tone for quality and service that guests can count on each time they visit a Vibe Concepts location.
Vibe Concepts' corporate offices are located at 1085 S. Gaylord St. Denver, CO 80209. Learn more at https://vibeconcepts.com/. For interview with the Vibe Concepts team, contact Emily Tracy at Prim Communications: emily@primcommunications.com or 919.449.4803.
ABOUT GREAT DIVIDE BREWING COMPANY
Founded in 1994, Great Divide Brewing Company is one of the most decorated breweries in America, recognized for brewing some of the globe's most balanced yet assertive and flavorful beers. These beers have landed an impressive amount of acclaim, earning 18 Great American Beer Festival Medals, five World Beer Cup Awards and 14 spots on Beer Advocate's "Top Rated Beers: Colorado" (2015). Here at Great Divide, Bold Character isn't just a catchphrase. It's the philosophy behind what we brew, how we think and what we believe. For more information visit www.greatdivide.com.
Contact Info
Company: Prim Communications
Contact: Emily Tracy
Email: emily@primcommunications.com