9 Favorites: A Remodelista Roundup of Parlor Games for the Coming Months
In the last few months, all of us at Remodelista have been playing board games, cards, checkers, chess—anything  to distract us in the long evenings at home. Here are some editors' recent favorites:
Above: We're admiring this Bookshelf Trio of Board Games, linen-bound editions of classic board games. Best of all, they're full size, vintage versions—for instance Monopoly has wooden hotels and houses, metal game pieces, etc.—and they're  easier to store than the standard boxed games. Available individually from OK Shop in LA for $40 each.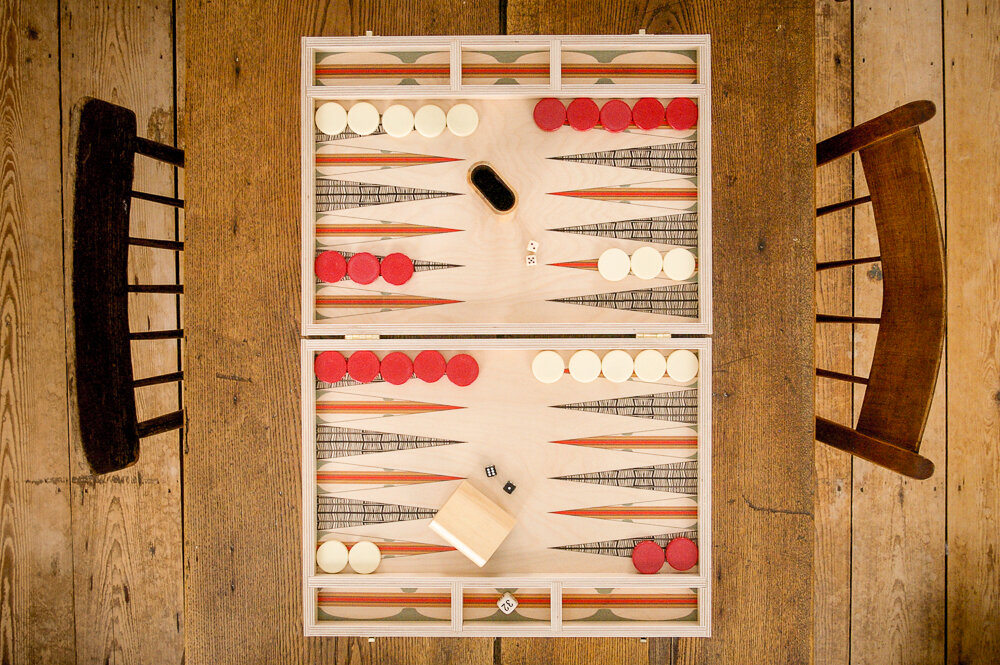 Above: For history buffs and wannabes: Chronology is a surprisingly entertaining game in which players build a timeline using cards listing a historical event and the year in which it occurred; $19.95 from Rainbow Resources. For more diversions, see:
Holiday Gift Guide 2019: Well-Made Puzzles and Games for the Homebody